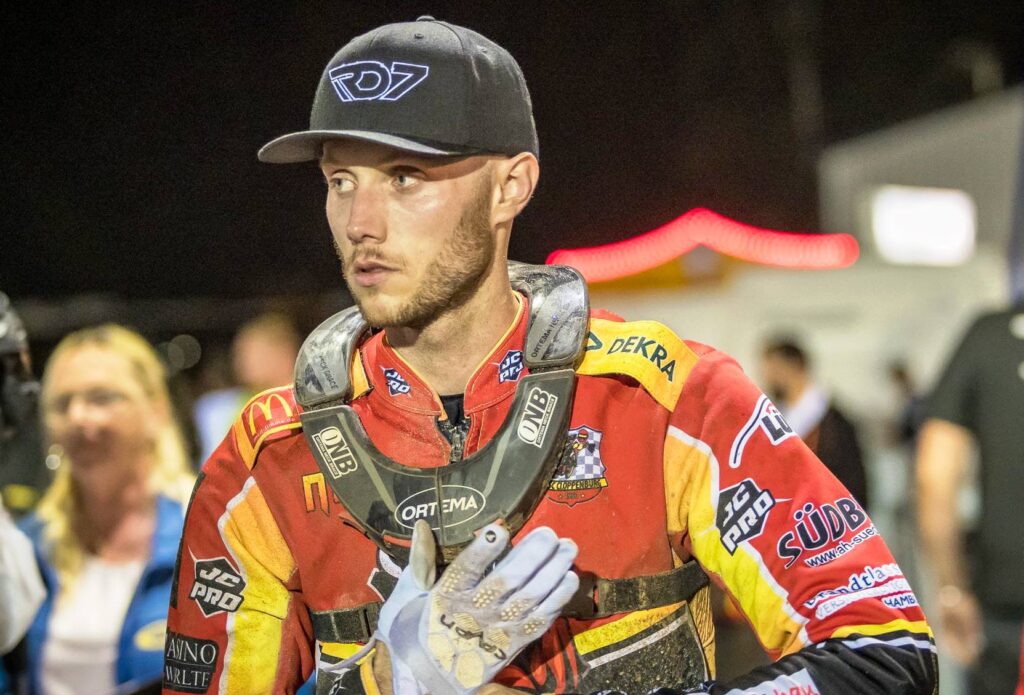 Last year's silver winners in the Danish league SES - Sønderjylland Elite Speedway will now be joined by German René Deddens as c-rider. Deddens thus becomes the 3rd German in the squad, which also includes Kai Huckenbeck and Martin Smolinski.
By Ib Søby
The Danish c-riders for 2022 are all busy, and therefore the management of SES - Sønderjylland Elite Speedway, must look south of the border to find a suitable driver as a colleague of Funen's Benjamin Basso, who this year has moved to the Vojens-based team from Funen Fjelsted.
- René Deddens fits well in our profile. He is an exciting rider who has not really developed the talent he possesses. In his youth, he often drove from our double Danish champion and Grand Prix driver Anders Thomsen, so he can definitely find his way around a speedway track, says manager Helge Frimodt Pedersen from SES.
The 29-year-old René Deddens lives in Cloppenburg, near Bremen, and runs Germany for both Brockstedt in the top league and for his hometown in the 2nd league.
As a teenager, René Deddens was also associated with Holstebro.
- I am really happy with my new agreement with SES in Denmark. It is a top professional club, and at the same time I am passionate about being able to drive at Vojens Speedway Center, says René Deddens, who together with the entire SES team will be presented at a Press and Practice event on Wednesday 6 April.